Medium Atomic 2-Tier Pendant lamp
00MA2T-P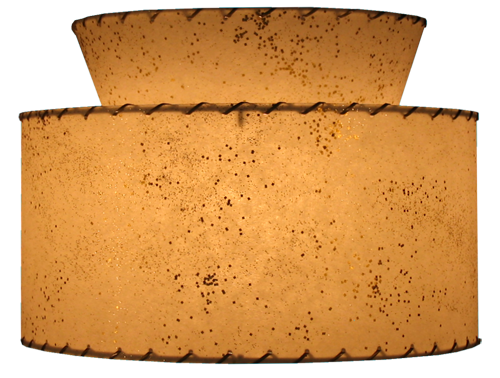 The Medium Atomic Two-Tier Pendant Lamp is available in any color(s), with or without any optional pattern.
The 13" MAIN tie is the wider and taller BOTTOM tier. The 8" SECOND tier is the shorter, angled TOP tier.
The heights listed are our standard heights for our atomic tiered lampshades; we can customize these heights to suit your needs in most cases.
We recommend a minimum height of 10" for pendant shades; taller heights may be preferable.
$10.00 box/packing fee included in shipping charge.
Shade Color (for main tier or for both tiers)
Second Color (if top tier is different from main tier)
Pendant Diffuser
none (0) diffuser (45)
Diffuser Color
none (0) same as adjacent tier (0) white (0) cream (0) beeswax (0) other color (specify) (0)